Links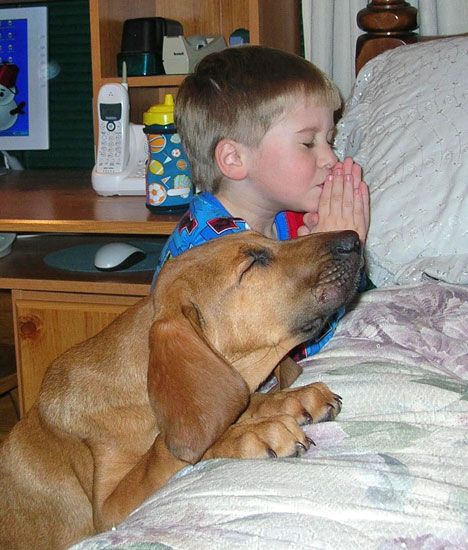 The picture above of the boy and his dog saying their prayers together was sent to me many moons ago. This has to be one of my favourite photographs that I have ever been given over the years - the mateship and bond between them - the photograph says it all.
"Every child needs a dog and a parent that will allow them to have one"
I would recommend the kennels below if you wish to purchase a registered ANKC pedigree dog.(At the moment in the process of obtaining correct links for these web sites - still putting links together).
AUSTRALIAN KELPIE KENNELS, AUSTRALIA
Jevna Australian Kelpies, NSW

Firebear Kelpies, Tasmania
Ringbarka Kelpies, Tasmania

AUSTRALIAN KELPIE KENNELS, EUROPE
BORD
ER COLLIE KENNELS, AUSTRALIA
SIBERIAN HUSKIES
Arcticplace Siberian Huskies, Londonderry, Australia
PORTUGUESE WATER DOGS
Arcticplace Portuguese Water Dogs, Londonderry, Australia

Contact Details
Marie Colyer
Southern Highlands Area, NSW, Australia
Email :
[email protected]